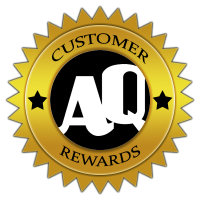 We are proud to introduce our new Customer Rewards Program!
 For every dollar spent on food and drinks (excluding alcohol), you earn 1 point.
Once you receive 100 points, you are given a $5 reward towards your next order and your points reset to zero.
No card necessary!  Our rewards program is tracked through our system and is linked to your phone number.
Earn 20 points just for signing up!
Rewards Details
Rewards can only be applied to orders that do not have another special applied (Free small, Free 2 Liter, etc..).
Rewards cannot be applied to alcohol. For example, you cannot order a single beer or wine and apply reward cash to that purchase. If you order food and a beer, the rewards cash will be applied to the food portion of the bill.
Points are earned on the net cost of the bill (excluding alcohol). This means you do not earn points for taxes, tips, etc….
Gift Certificates:  Points are applied to the person purchasing the gift certificate.  The customer using a gift certificate does not earn points.
Rewards expire after 21 days.